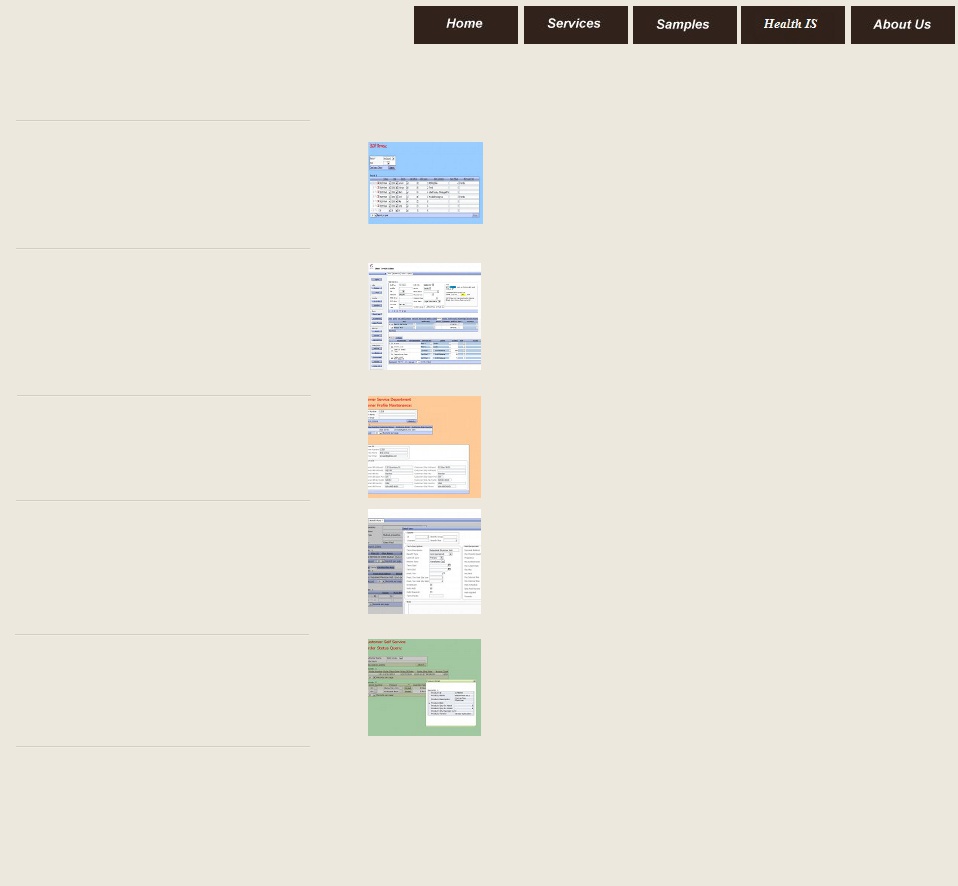 Samples of our work

Sales and Operations Planning

S&OP is a periodic planning process that balances demand and supply with a production and inventory plan based on demand estimates. This application allows salespersons to enter their forecasts and managers to review and alter them.

Case Management

Persons utilizing social services are frequently tracked by case management professionals. Significant information about demographics, needs and services is captured in the context of a defined workflow. This application was implemented for a service bureau supporting several such case management organizations.

Customer Account Maintenance

This application illustrates a customer self-service process through which contact information can be updated.

Benefits Management

Subscribers to health services offered through government or private industry are subject to numerous rules regarding applicability and cost of services. This application was developed to maintain benefit profiles in the context of government-paid healthcare.

Order Inquiry

An example of customer order management. A call center operator can look up a customer and see all applicable orders, including making adjustments as necessary.

Samples
(click on the thumbnails below to open)

Copyright 2015 Pacific Business Ventures

Website by PBV Technologies